Meet our Staff
At least one staff member in each room will possess an Early Childhood Education diploma, or be otherwise approved by our program advisor. In addition, E.C.E graduates must become a member of the College of Early Childhood Educators. If staff members are not ECE's, we strive to hire individuals with at least 2 years of child care experience.
All staff, including support staff, students and volunteers, must have the following requirements:
Criminal Reference Check & Vulnerable Persons Screening
In addition to Laura Morris, staff members include:
2 supervisors, 1 cook, 1 admin assistant, 25 full/part time and on-call staff, maintenance staff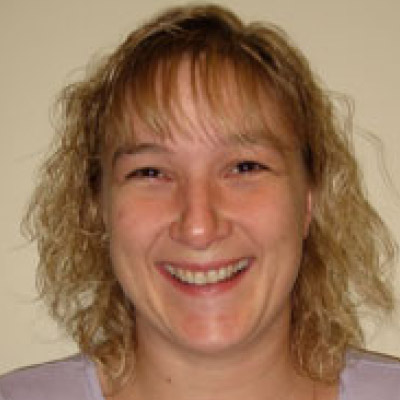 Laura Morris CYW, RECE
- Owner/Director
Laura attended Fanshawe College in London, Ontario and graduated with a Child and Youth Worker diploma in 1997. She worked as a Program Manager at the King Street Youth Detention Centre in London until 2005.
In 2006 Laura and a business partner opened Next to Mom in a local community building. In 2009 the program expanded to the current building. In 2010 she received a diploma in Early Childhood Education and has continued to focus on childcare in Belmont.
Laura enjoys working with all the dedicated staff members, parents and their children. She hopes that all who enter the building enjoy the feeling of being part of a small community.
Trisha Belanger, RECE
Program Supervisor
Trisha graduated in 1996 with a Diploma in Early Childhood Education and has worked with children for over 20 years. She is passionate about quality child care and provides every child with the opportunity to be loved, respected and valued.
Trisha joined Next to Mom in January 2011 working with children who required extra support. She then worked as the lead teacher in the infant room until she joined the management team in 2013. Children bring a lot of joy to her life and together they have lots of fun. Trisha always looks forward to getting to know you and your children.
Brianna Fenton
Staff Mentor
Brianna lives in London with her husband, son and two step daughters. She graduated with a diploma in Early Childhood Education from Saskatchewan Polytechnic in 2003. She has worked with all ages in her 16 year career. Before joining Next to Mom, she worked as a Supervisor with a before and after school care program. She came to Next to Mom in September of 2019 and has enjoyed getting to knowt he children, staff and families.
Brianna's passion is children and helping those that work with children to grow. She loves learning new strategies and ideas that she can then pass on to others she works with. When she isn't at work, Brianna loves to spend time with her family, sing with her Sweet Adelines chorus, write and cross stitch.